Play Poker for Real Money Using ELV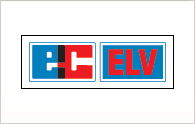 What is ELV?
The ELV Elektronisches Lastschriftverfahren allows you to make immediate fund transfers directly from your bank account to your PokerStars account, once your bank account is verified. Your bank account will be debited in € EUR.
How can I make purchases at PokerStars using ELV?
The ELV Direct Debit deposit option is fully integrated into the PokerStars Cashier and requires you to first verify your bank account.
To make a deposit using ELV Direct Debit, please login to your PokerStars account and click on "Cashier", choose the "Buy Chips" option and click on the "ELV" button. You will then be asked to provide your banking details as they appear on your debit card statement. Once you have done so, you can enter the amount you wish to deposit in EUR. The equivalent USD amount will be displayed. Click "Submit" to process the deposit. The USD amount equivalent of your EUR deposit will be credited to your PokerStars account immediately.
Funds deposited via ELV are immediately available in your PokerStars account even though the funds aren't received from your bank account instantly.
As it can take up to 7 days for the funds to be received from your bank, your deposit is in an 'uncleared' status at PokerStars for 7 days after you make an ELV deposit. While a deposit is uncleared, you may not cash out or request cash transfers unless you have a balance that is greater than the total of your uncleared ELV deposits. Any portion of your balance that is more than the total of your uncleared deposits may be used normally, including for cashouts and transfers.
If an ELV deposit is not honoured by your bank and is returned as unpaid, other restrictions will apply to future ELV deposits, including not receiving your funds instantly and instead, only receiving your funds once your ELV deposits clear.
What are the deposit limits for ELV?
Please visit the cashier for your current deposit limits. Please note, first time depositors may have lower limits, however these limits will automatically increase once your initial deposit has cleared in our system.
How does the exchange rate conversion work?
PokerStars uses the prevailing mid-market rate provided by Reuters (plus a small fee if applicable) to convert your deposits to your PokerStars account currency. For additional information, please read our Real Money Transaction Processing and Currency Conversion Terms and Conditions.
What will it cost me to use ELV at PokerStars?
PokerStars does not charge any other fees for using ELV, provided your ELV deposits are not returned by your bank. Players are responsible for any fees charged by their banks as well as fees incurred for deposits that are returned (due to insufficient funds or other reasons).
If you have any further queries, feel free to contact us at any time at support@pokerstarscasino.it.